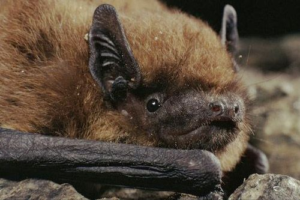 Come and discover the secret world of bats on an informative walk and talk with expert, Rob, looking and listening out for bats using bat detectors. While Rob explains about the bats and their important role in the ecosystem, you can listen out on a bat detector to see if you can identify which species it is. Fun for all the family.
During the summer, bats roost during the day and typically come out just before dawn and after dusk to feed on insects. They find their prey by echo-location using high-frequency sounds, and they also use calls for navigation and communication. Listening in to these flying acrobats using a bat detector and hearing how they use their squeaks and pips to hunt their prey is amazing, especially if it is light enough to then see them nimbly dart and dip in the night sky to catch their dinner. A good chance to understand how important these animals are, not least because they are known to eat up to 3,000 midges in a night!
Meet at activity hub, Calvert Kielder. Parking is available next to the activity hub, first right after you turn in at our main road entrance. Please make sure you dress for the weather as we will be outside for the duration of the walk and talk.
Dates:
Saturday 23 July – 8.30pm
Thursday 28 July – 8.30pm
Thursday 4 August – 8.30pm
Thursday 11 August – 8pm
Thursday 18 August – 8pm
Saturday 27 August – 7.45pm
Tuesday 30 August – 7.30pm
Duration:
Approx. 2 hours
Cost:
Adult – £10
16 or under – £7.50
Under 18's must be accompanied by an adult
Places must be booked and paid for in advance with Calvert Kielder. Please call 01434 250232 between 9am – 5pm
Group size:
Minimum 5 people, maximum 15 people. Bat Walk will not go ahead if minimum group size not reached.